Movie News
Lindsay Lohan in Gotti: Three Generations or NOT?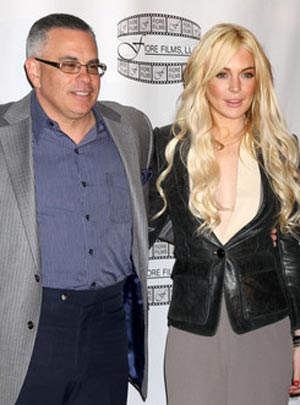 Let's all guess – will Lindsay Lohan star in the upcoming Barry Levinson's Gotti: Three Generations? I have no idea, and actually – I don't care as long as Al Pacino is in the whole thing.
But for all Lohan's fans out there – here's the thing. Apparently, now when Levinson is on board to direct (and not Nick Cassavetes), Lohan is no longer attached to star as (previously reported) Gotti Jr.'s wife.
Here's what Levinson revealed:
"I didn't say definitively…someone said to me about Lindsay Lohan and I said, to be honest with you right now, I'm sort of so busy that I have to go sit down and write the piece, and I know her name has been mentioned in relationship to it but right now my focus is trying to just simply write it as opposed to dealing with the specifics of her and the role."
But, in an interview with The Wrap, producer of the movie, Marc Fiore, revealed:
"Lindsay Lohan is a talented and beautiful actress, she is in the film and will be playing the role of Kim Gotti."
On the other hand, Levinson said: "We haven't clarified that. She's possibly not (in the film) because she's got her issues, and we also got to write the script, and then we'll see where it is. I got involved and said 'I'll do this, but the existing script doesn't work for me.'"
So, as you see, Levinson is more interested in the script, while Fiore is interested in Lindsay.
Well, until they decide, let me remind you that Gotti: Three Generations stars John Travolta as John Gotti Sr. and Al Pacino as crime family underboss Neil Dellacroce.
The rest of the cast includes Kelly Preston, Ella Bleu Travolta and Joe Pesci. And…maybe Lindsay Lohan?
What do you think?