Movie News
Producer Lorenzo Di Bonaventura Open to a TRANSFORMERS/G.I. JOE Crossover Film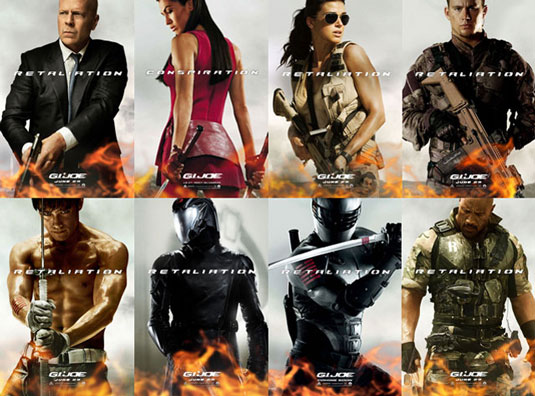 Paramount Pictures and producer Lorenzo di Bonaventura are involved with Hasbro's two big movie franchises, Transformers and G.I. Joe. The former currently has three films (with a fourth on the way), while the latter just released its second installment, G.I. Joe: Retaliation. The two previously crossed over in comic book form, and taking into account the success of Marvel's "shared universe" approach for The Avengers (thus influencing other studios to make similar moves, such as Fox for X-Men/Fantastic Four and possibly Warner Bros. for Justice League), could it mean that we'll see the Joes appear on the big screen alongside the Transformers? In an interview with Cinema Blend, Bonaventura shares his thoughts on the idea. He sounds reluctant about taking on such an assignment due to both mythologies being "so rich", but he then admits that he'd be open to it if the right story came along:
"I guess it's possible. I don't know. I think I probably at this moment, I resist it. I don't know necessarily why, but I just think there's so much that's so rich in the mythologies that I don't think they need to draw from the other. I think, I didn't rule it out for me and I think those things have somehow for me, sort of in the past, they made me feel like a little bit cynical exercises in just drawing money out of something. It's not to say you couldn't do it well, but both these properties have such rich mythologies with so many characters, that you could go a lot of movies before you start running out of ideas of what to do. But it's not to say, if we found the right… I'd hate to set out to do that, but if I heard a story where we went, "Oh my God…," I could see a story right now about machination, machination of war and that could lead you sort of intrinsically to a Transformer. I think in general, Marvel is doing it within their own universe, right? And so it doesn't feel gimmicky in that way. I think that's what I would really try to resist."
G.I. Joe: Retaliation is currently in theaters; Transformers 4 is set to be released on June 27th, 2014. Would you like to see a crossover between these two franchises?