Movie News
Ludacris Joins Garry Marshall's New Year's Eve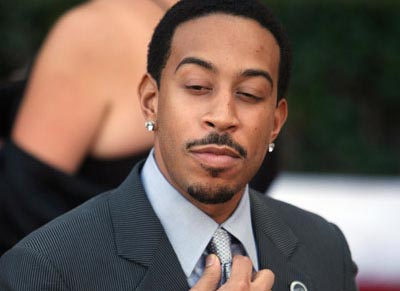 According to the latest reports, Chris Bridges, best known as Ludacris has joined the cast of the upcoming Garry Marshall's romantic comedy New Year's Eve that already stars Robert De Niro, Ashton Kutcher, Halle Berry, Jessical Biel, Michelle Pfeiffer, Sarah Jessica Parker, Hilary Swank, Zac Efron, Sienna Miller, Lea Michelle, Sofia Vergara, Abigail Breslin, Til Schweiger, Seth Meyes, Jon Bon Jovi, Josh Duhamel and Carla Gugino.
New Year's Eve movie tells intertwining stories of a group of New Yorkers as they navigate their way through bittersweet drama and romance over the course of New Year's Eve.
The various romances or non-romances will intersect and weave an overall plot laced with love and loss. And as you already know, Garry Marshall is directing the movie from a script by Katherine Fugate, who also wrote Marshall's Valentine's Day.
And, just in case you're interested to hear who Bridges will play, here's a little explanation on his character.
Ludacris will star as "a NYPD cop who is working with the director of the Times Square festivities that will be played by Swank." No surprise, since Bridges already played in No Strings Attached and he'll soon reprise his character 'Tej' in the upcoming Fast Five.