Movie News
Suzanne Collins On Jennifer Lawrence as Katniss in The Hunger Games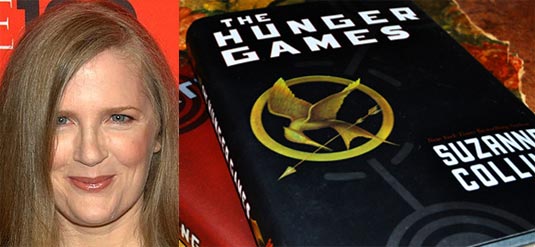 It's nice to hear that everyone's satisfied with the leading female role in the upcoming Gary Ross' adaptation of The Hunger Games. Ok, we had a lot of reports about this project, so by now you know we're talking about Winter's Bone star, Jennifer Lawrence, who is set to star as Katniss.
But, I guess that one of the most important things is that even author of this best-selling book, Suzanne Collins is definitely excited about this cast!
Here's what she said:
"As the author, I went into the casting process with a certain degree of trepidation. Believing your heroine can make the leap from the relative safety of the page to the flesh and bones reality of the screen is something of a creative act of faith. But after watching dozens of auditions by a group of very fine young actresses, I felt there was only one who truly captured the character I wrote in the book. And I'm thrilled to say that Jennifer Lawrence has accepted the role."
Collins also added: "In her remarkable audition piece, I watched Jennifer embody every essential quality necessary to play Katniss. I saw a girl who has the potential rage to send an arrow into the Gamemakers and the protectiveness to make Rue her ally. Who has conquered both Peeta and Gale's hearts even though she's done her best to wall herself off emotionally from anything that would lead to romance.
Most of all, I believed that this was a girl who could hold out that handful of berries and incite the beaten down districts of Panem to rebel. I think that was the essential question for me. Could she believably inspire a rebellion? Did she project the strength, defiance and intellect you would need to follow her into certain war? For me, she did. Jennifer's just an incredible actress. So powerful, vulnerable, beautiful, unforgiving and brave. I never thought we'd find somebody this amazing for the role. And I can't wait for everyone to see her play it."
Nice to hear all of this. But we're also interested to see what will happen with the rest of the cast. And, yes, that means we're curious to see who'll play the male lead.
According to the latest reports, we have Hunter Parrish and Josh Hutcherson considered for that role but HeatVision reported the list of actors testing for the part. Both Parrish and Hutcherson are on that list too, as well as, Evan Peters, Alexander Ludwig and Lucas Till.
As usual, we'll keep an eye on The Hunger Games so make sure you stay tuned!