Movie News
Maggie Gyllenhaal and Hugh Dancy Join Hysteria
Maggie Gyllenhaal
and
Hugh Dancy
will star alongside
Jonathan Pryce
and
Rupert Everett
in
Hysteria
.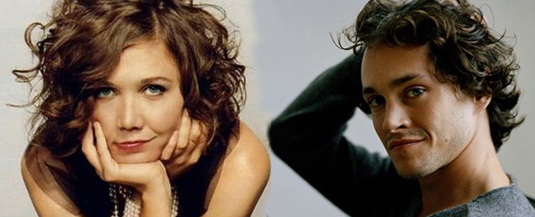 The project sound quite interesting. Who would say NO to a Victorian-era romantic comedy about the invention of the vibrator? Hysteria will be directed by
Tanya Wexler
from the screenplay written by
Stephen Dyer
and
Jonah Lisa Dyer
. At this moment we know that the movie will follow "the pair's fling against the backdrop of the invention of the vibrator, apparently created by a doctor who used it to treat hysteria in women." Jonathan Pryce will play a physician, who is also Gyllenhaal's character's father; Dancy plays another medic, who, along with a colleague played by Rupert Everett, stumbles upon the discovery. As for Gyllenhaal's character, she already gave us a little insight: "I play a firecracker whose father is a doctor who is in the business of curing hysterical women. He cures them basically by getting them off and that actually happened. I end up having a sort of unexpected love affair with this guy who works for him, and who by mistake invents the vibrator." Forthcoming Films' Sarah Curtis, Beachfront Films' Tracey Becker and Informant Media's Judy Cairo are producing. Shooting is to start in London and Luxembourg this October.