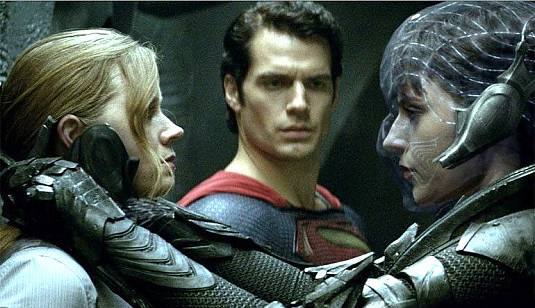 More TV spots – more footage! We already shared the latest posters for the upcoming Man Of Steel, now it's time to take another look at Superman and his extraordinary powers. Confronting the military? Piece of cake for our hero! Head inside to take a look, and remember: one day you're going to have to make a choice, whether to stand proud in front of the human race, or not… [jwplayer mediaid="150791″] As you already know, Zack Snyder's upcoming action-adventure stars Henry Cavill in the title role – a young boy who learns that he has extraordinary powers and is not of this Earth.
As a young man, he journeys to discover where he came from and what he was sent here to do. But the hero in him must emerge if he is to save the world from annihilation and become the symbol of hope for all mankind.
[jwplayer mediaid="150792″] Also starring Amy Adams, Diane Lane, Laurence Fishburne, Antje Traue, Ayelet Zurer, Christopher Meloni, Russell Crowe, Michael Kelly, Harry Lennix and Richard Schiff, Man of Steel is set to hit theaters on June 14th, 2013. Stay tuned for more super-updates!