Movie News
Marion Cotillard And Rachel McAdams In Woody Allen's Next Film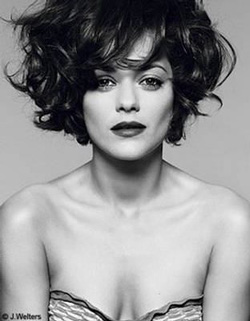 When we have this kind of title, with Woody Allen in it, that usually means some kind of mystery project. So why end this tradition? Allen refuses to share any information with us, but we can smell that something good is cooking…
So we heard that Oscar winning Marion Cotillard will have the honour to be some kind of a leading role.
Every minute we get some kind of news that refers to this untitled movie. But still, there's nothing special to write about, since we only have speculations that include actors that will, most likely, going to be the part of Woody's story.
On the other hand, there are some rumors that even Carla Bruni – Sarkozy has been courted for a role! Yes, you read that correctly.
Mrs Sarkozy told Canal Plus that she still doesn't have any idea what kind of role she'll be playing, but that she said yes because (although she's not an actress) she just can't let such a chance go.
Next on the list is Owen Wilson who has also signed in to be in this Woody's movie. Since we have name of Wilson involved, we could suspect that maybe, Woody is preparing us some kind of comedy this time? But then, we have the name of the first lady of France as an option, maybe that means some kind of romantic drama set in Paris?
And that's not all. The latest news is that Rachel McAdams is in negotiations to star in this Woody Allen's untitled movie.
I suppose we could just guess these things, since we still don't have any information whether it's going to be drama, or comedy, or something in between. But we know that this project is going to be Allen's first film under a new financing deal with Spanish company Mediapro.
Sounds like this is going to be a very busy year for Woody Allen, since we all know he recently wrapped You Will Meet a Tall Dark Stranger with Naomi Watts, Anthony Hopkins, Josh Brolin, Antonio Banderas and Freida Pinto in London and scheduled for release in September.
We heard just that the story "revolves around different members of a family, their tangled love lives and their attempts to try to solve their problems."
And now, we have this new one, with no much details, but some interesting names involved in it. Can't wait to see it!