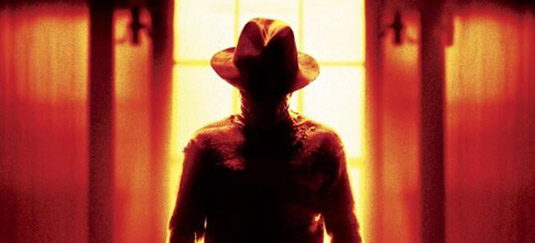 Warner Bros. has unveiled a new banner for the highly anticipated reboot of
A Nightmare on Elm Street
. Horror classic from 1984
was directed by
Wes Craven.
The new movie is directed by first-time filmmaker
Samuel Bayer
from the script by
Wesley Strick
, later revised by
Eric Heissere
. The horror icon Freddy Krueger (
Jackie Earle Haley
– Lit­tle Chil­dren, Watch­men, Winged Creatures, Shutter Island) is a serial-killer who wields a glove with four blades embedded in the fingers and kills people in their dreams, resulting in their real death in reality. As long as they stay awake, they can pro­tect one an­oth­er…but when they sleep, there is no es­cape but
He knows where you sleep
. The teens whose dreams are ter­ror­ized by Fred­dy Krueger are played by an en­sem­ble of young ac­tors, in­clud­ing
Kyle Gall­ner
("The Haunt­ing in Con­necti­cut"),
Katie Cas­sidy
("Tak­en," TV's "Su­per­nat­u­ral"),
Rooney Mara
("Ur­ban Leg­end: Bloody Mary"),
Thomas Dekker
("Ter­mi­na­tor: The Sarah Con­nor Chron­i­cles"), and
Kel­lan Lutz
("Twi­light," up­com­ing "The Twi­light Saga: New Moon"). The sup­port­ing cast al­so in­cludes vet­er­an char­ac­ter ac­tor
Clan­cy Brown
("The Shaw­shank Re­demp­tion," "High­lander") and
Con­nie Brit­ton
("Fri­day Night Lights").
A Nightmare on Elm Street
hits theaters on April 30, 2010.