Movie News
Mel Gibson in Negotiations for the Heist Comedy Sleight of Hand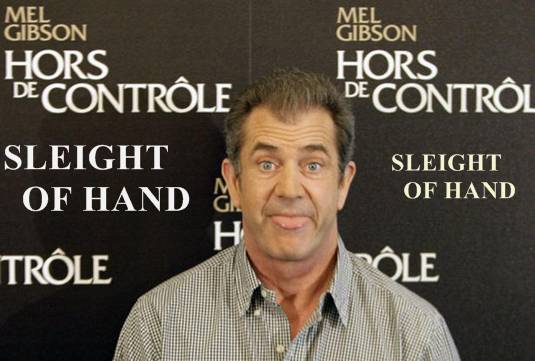 What are your favorite caper movies – The Sting, Jackie Brown, or Lock Stock and Two Smoking Barrels? Maybe Brad Mirman's  comedy Sleight of Hand can become one of your favorite heist films.
Braveheart Mel Gibson isn't officially confirmed yet, but he is in talks to join the cast that already includes Gerard Depardieu, Kiefer Sutherland, Til Schweiger, Thomas Jane, Johnny Hallyday, Jon Lovitz, Eric Cantona, Jean Luc Couchard, Nora Arnezeder, Patrice Cols and Giancarlo Giannini.
Sleight of Hand is a story about an international cast of small time crooks in Paris, who inadvertently end up possessing a rare gold coin belonging to a notorious French gangster. The leader of the crew calls his uncle (Depardieu), a retired criminal, to help them raise the money to repay the gangster. The series of mix-ups and double crosses culminate as the gangs are pit face to face, chasing through Paris.
Production reportedly begins in July.
Besides, Gibson soared into Cannes this week for the out-of-competition screening of his latest film The Beaver and received a standing ovation despite it didn't fare well at the US box office.
In June 2010, Mad Max star was seen in Brownsville, Texas, shooting scenes for another flick, hesitantly titled How I Spent My Summer Vacation, about a career criminal put in a tough prison in Mexico.
It seems he may be slowly restarting his career, but slowly.
However, take a look at trailer for The Beaver, an emotional story that follows Gibson's character as he struggles with depression and re-starts his life. Sounds familiar…
[youtube]http://www.youtube.com/watch?v=CO-GUvznnZg[/youtube]
The Beaver Movie Trailer Official (HD)