Movie News
MGM and United Artists Move VALKYRIE to 2009
'
Valkyrie
' first had a July release date, but was bumped to October because the studio claimed the summer was too well filled with competition and didn't want "Valkyrie' to get lost in the shuffle.
Metro-Goldwyn-Mayer
(MGM) and
United Artists
announced today they are moving the release date from October 3, 2008 to February 13, 2009 (President's Day Weekend).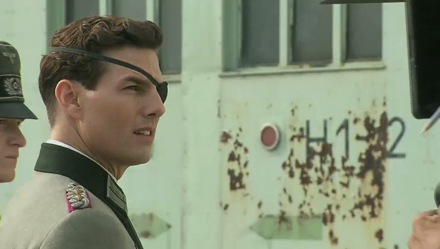 "MGM is proud and excited to be presenting 'Valkyrie', and because of that we want to give it the best launch possible," said Clark Woods, President of Domestic Distribution of Metro-Goldwyn-Mayer Studios, which is distributing the movie domestically. "When an opening became available for President's Day Weekend, we seized the opportunity. Having seen a lot of the film and how great it is going to play once it's finished, moving into a big holiday weekend is the right move." "Valkyrie is shaping up to be a phenomenal movie," said Dennis Rice, President of Worldwide Marketing and Publicity for United Artists, which made the movie. "We're delighted that MGM has agreed to hold the release until the very strong holiday weekend." Bringing a fresh and surprise-filled take to a world people only thought they knew,
Bryan Singer
(The Usual Suspects, X-Men, Superman Returns) re-teams with his Academy Award®-winning 'Usual Suspects' screenwriter Christopher McQuarrie on 'Valkyrie', a suspense thriller based on the true story of the daring and ingenious plot to assassinate the most monstrous villain the world has ever known.
Tom Cruise
heads an internationally acclaimed ensemble that includes
Kenneth Branagh, Bill Nighy, Tom Wilkinson, Eddie Izzard, Christian Berkel, Thomas Kretschmann, Terrance Stamp
and acclaimed stage actress
Carice Van Houten
. 'Valkyrie', a United Artist's production, will be released by MGM. Source: MGM, United Artists