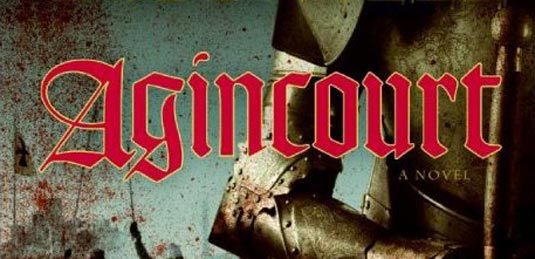 It looks that Michael Mann is still interested in directing the project titled Agincourt, which is actually an adaptation of Bernard Cornwell's novel of the same name.
We already had a chance to hear some rumors about his involvement in this one, but today, we finally learned that Mann is now officially attached to direct the project.
Ok, this news comes straight from ScreenDaily, who revealed that Benjamin Ross is adapting the script now, and 'Independent' founder and CEO Luc Roeg said that the project has "momentum" now, yet it's too early to predict a shoot date for production in the UK and France.
Cornwell's novel tells about the famous 15th century Battle of Agincourt through the perspective of young fugitive Nicholas Hook who becomes an archer in King Henry V's fight against the French.
Thanks to Amazon, we have this kind of description: "Young Nicholas Hook is dogged by a cursed past–haunted by what he has failed to do and banished for what he has done. A wanted man in England, he is driven to fight as a mercenary archer in France, where he finds two things he can love: his instincts as a fighting man, and a girl in trouble. Together they survive the notorious massacre at Soissons, an event that shocks all Christendom.
With no options left, Hook heads home to England, where his capture means certain death. Instead he is discovered by the young King of England–Henry V himself–and by royal command he takes up the longbow again and dons the cross of Saint George. Hook returns to France as part of the superb army Henry leads in his quest to claim the French crown. But after the English campaign suffers devastating early losses, it becomes clear that Hook and his fellow archers are their king's last resort in a desperate fight against an enemy more daunting than they could ever have imagined. One of the most dramatic victories in British history, the battle of Agincourt–immortalized by Shakespeare in Henry V–pitted undermanned and overwhelmed English forces against a French army determined to keep their crown out of Henry's hands.
Here Bernard Cornwell resurrects the legend of the battle and the "band of brothers" who fought it on October 25, 1415. An epic of redemption, Agincourt follows a commoner, a king, and a nation's entire army on an improbable mission to test the will of God and reclaim what is rightfully theirs. From the disasters at the siege of Harfleur to the horrors of the field of Agincourt, this exhilarating story of survival and slaughter is at once a brilliant work of history and a triumph of imagination-Bernard Cornwell at his best."
Let us know what you think about this, and stay tuned for more updates on Agincourt!