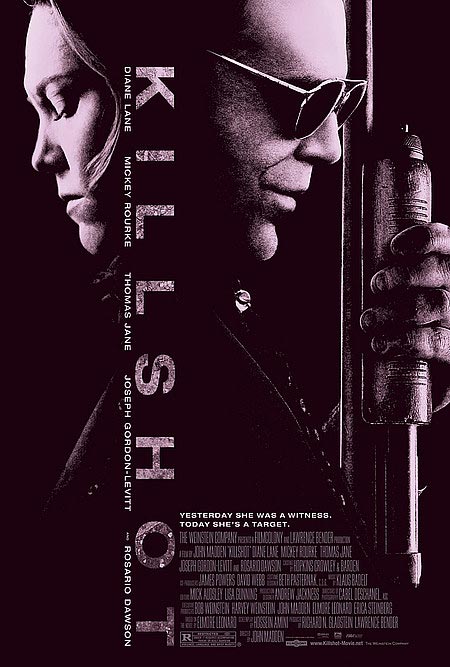 The Weinstein Co.
released a brand new trailer and poster for its upcoming film, "
Killshot
." From Academy Award® nominated director
John Madden
("Shakespeare in Love") comes Hossein Amini's wry adaptation of
Elmore Leonard
's best-selling crime novel. The beautiful Carmen Colson (Diane Lane) and her husband Wayne (Thomas Jane) become entangled in a scam with a bumbling, small time con artist (Joseph Gordon Levitt) and his over-the-hill hit man partner the blackbird (Mickey Rourke). Ultimately, it all comes down to one wife, one husband, two killers… and one lethal killshot. Starring
Diane Lane, Thomas Jane, Joseph Gordon-Levitt, Rosario Dawson
and
Mickey Rourke
. "Killshot" is scheduled to hit theaters on January 23rd.