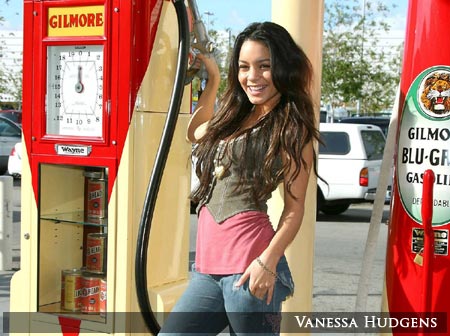 "
Twilight
" actress
Ashley Greene
revealed to MTV that "
High School Musical 3: Senior Year
" star
Vanessa Hudgens
has auditioned for the role of
Leah Clearwater
in the "Twilight" sequel "
New Moon
." Greene also added another tidbit on the status of "New Moon" as well.
"I hear they're doing another rewrite," the actress revealed of the in-flux script. "I'm with you guys – I'm so excited to read it."
In other "Twilight" news, the author behind the series of books,
Stephenie Meyer
, was the biggest selling writer in the US in 2008 selling a massive 15 million books over the year, according to data from
Nielsen BookScan
US for the year ended 28th December 2008. In total, Meyer had nine entries in the US top 50, with five different titles, racking up unit sales close to 15 million from the top 50 bestseller chart alone. Her most recent novel, "
Breaking Dawn
," was the bestselling book of the year, selling 3,310,000 copies, followed closely by her debut novel, "Twilight," with 3,175,000 copies.
Update: 14. Jan 2009
Rumours that "High School Musical" star Vanessa Hudgens would be joining the 'Twilight' sequel, "New Moon", are false. Now EW says that sources inside film studio
Summit Entertainment
and close to Hudgens said that the makers of the film were not looking at her for a role in the 'Twilight' follow-up. It says the only actors confirmed for the film are
Kristen Stewart, Robert Pattinson
and
Taylor Lautner
. "New Moon" is due to begin shooting shortly.