Movie News
Mila Kunis and James Franco in Sam Raimi's Oz, The Great and Powerful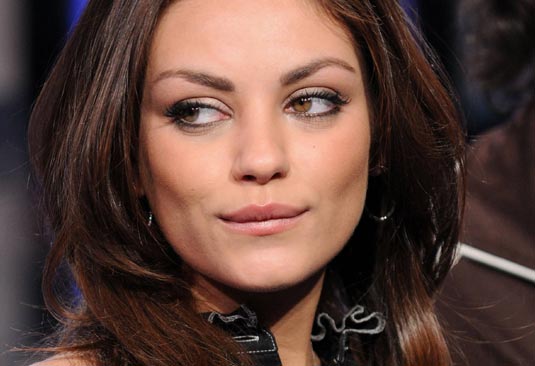 Here's an interesting update on
Sam Raimi
's upcoming
Oz, The Great and Powerful
.
Mila Kunis
has signed on to play Theodora, the Wicked Witch of the West and previously rumored
James Franco
has signed on to play the Wizard, when he learned that Kunis is in the game. Just for a record – this definitely means Kunis is no longer attached to star in Warner Bros.' live-action remake of Katsuhiro Ôtomo's 1988 manga epic
Akira
. Oz, the Great and Powerful is a prequel to The Wizard of Oz that follows the origins of the Wizard and his encounter with the witches. So, we previously learned that the movie will follow "a young illusionist with a grandiose attitude who is forced to flee a traveling circus. His hot air balloon is swept up by a tornado to the land of Oz, which is run by two magical wicked witches." But then, the script was recently rewritten by
David Lindsay-Abaire
, and now, according to Vulture it "tells the story of the origins of the Wizard, and of Oz's infamous witches like Glinda, who becomes the Good Witch of the North, and Evanorah, who becomes the Wicked Witch of the East (though best remembered as the new, ruby-slippered sub-basement of Dorothy's farmhouse)."
Mila Kunis
as Wicked Witch – any thoughts?