Keven Zegers, Christopher Egan
and
Anthony Mackie
are currently testing to star alongside
Tom Cruise
in the
Mission: Impossible 4
!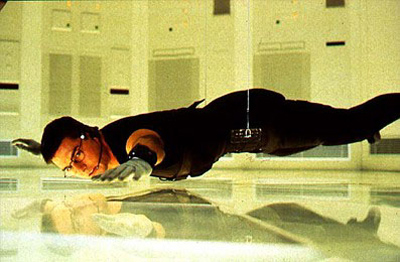 Ok, the movie won't be called Mission: Impossible, but we have no new title for now. At this moment we have no idea if the three are competing for the same role, but since the project is in the early development, there are already some rumors that Ethan Hunt aka Tom Cruise's character would mentor a younger agent, but, as we said, nothing is official yet. According to The Wrap "Anthony Mackie, Kevin Zegers and Chris Egan are all being eyed for roles in the highly-anticipated sequel, individuals familiar with the casting process have told Deal Central. For its part, Paramount has denied that the trio is in contention to join the cast. It's unclear whether the actors are in competition with one another, or whether there are several parts to be cast, but TheWrap has learned that they've auditioned to be new additions to the "M:I" team, and will screen test shortly." Anyway, one thing is for sure, Tom Cruise will be back for the Mission: Impossible 4 together with
Jeremy Renner
who will star opposite Cruise in franchise. According to Variety Cruise's character Ethan Hunt will only be working with Renner's character. So, what will be with
Ving Rhames
' Luther Stickell and
Simon Pegg
's Benji Dunn? We don't know that yet because details are still being kept under wraps Mission: Impossible – Ghost Protocol will be produced by
J.J. Abrams
and directed by
Brad Bird
, and is currently is set for a December 16, 2010 release.