Movie News
Steven Spielberg to Produce Welcome to People by Alex Kurtzman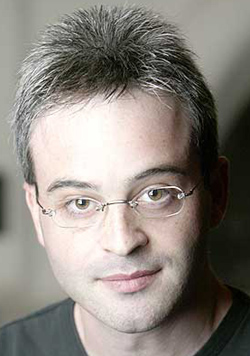 People Like Us
, the script that comes from writers
Alex Kurtzman
, his writing partner
Roberto Orci
and documentary maker Jody Lambert is finally moving on to a big screen. Thanks to guys from DreamWorks, who will give Kurtzman his first big-screen directing job, but thanks to another name as well,
Steven Spielberg
, who will produce the movie that follows: "…the story of a struggling twentysomething man who, after flying home to L.A. for the funeral of his estranged record-producer father, discovers that the will stipulates that he must deliver $150,000 in cash to a 30-year-old alcoholic sister he never knew existed, and her troubled 12-year-old son. Determined to keep the money to solve his own problems, he's nonetheless fascinated by his unknown kin and makes contact with the two without revealing who he really is… The title
People Like Us
refers to a child anger-management program in which the nephew is enrolled after blowing up his middle school's pool with a sodium chunk stolen from chemistry class. The grown son is a damaged goods broker – a fitting metaphor for his emotionally crippled relationship with his father; and the illegitimate daughter is an alcoholic who tends bar at The Standard Hotel on Sunset Blvd." No wonder that this is something already described as an "intimate dramatic script." And if you're, by any case, wondering where the aliens are, guess what! Kurtzman chose to make it his first film as a director to get away from his reputation as a science fiction and fantasy screenwriter! Nice decision and definitely something we'll keep an eye on!