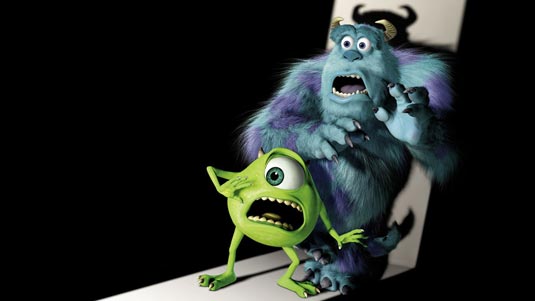 Pixar's latest film, Monsters University, is still a few months from its release, but as the days pass, the marketing gets increasingly awesome. I did see lots of them, and lots of them were really cool, but this time Disney is really playing up the whole "college" aspect of the film, with commercials for the University, rather than the movie, selling a tone and setting (as opposed to the characters and franchise).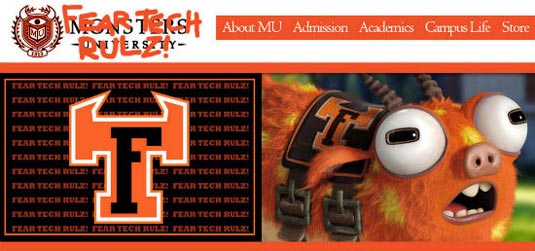 The latest example of this is their little online April Fools prank showing Fear Tech, a rival college to MU, hacking the MU homepage. That's an image above, and for the full Fear Tech takeover click here.
Directed by Dan Scanlon, Monsters University comes to theaters on June 21st, 2013 and stars Steve Buscemi, John Goodman, Billy Crystal, Joel Murray, Dave Foley, Julia Sweeney, Peter Sohn and Jeff Pidgeon.
(what's with the Spanish posters today?)