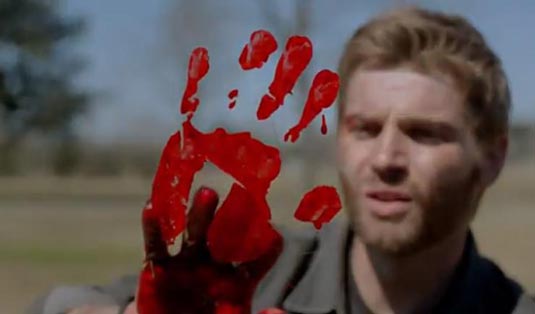 As we promised yesterday, CBS has released some footage and a behind-the-scenes clip for their upcoming 13-episode series Under the Dome – based on Stephen King's best-selling novel about a town trapped under an invisible force-field. Executive producer Brian K. Vaughan said to TV Guide that the series will hopefully answer exactly what the dome is, and he notes that it will be different from King's version. Check out the first spot + bts video in one (thanks to Dread Central), and afterwards the second promo, mainly showing text (thanks to ComingSoon): Synopsis:
Under the Dome is the story of a small town that is suddenly and inexplicably sealed off from the rest of the world by an enormous transparent dome. The town's inhabitants must deal with surviving the post-apocalyptic conditions while searching for answers to what this barrier is, where it came from, and if and when it will go away.
Acclaimed director Niels Arden Oplev (The Girl with the Dragon Tattoo) directed the first episode. The 13-episode summer series will premiere on June 24th, 2013 on CBS. It stars Mike Vogel, Rachelle Lefevre, Dean Norris, Natalie Martinez, Britt Robertson, Alexander Koch, Colin Ford, Nicholas Strong, Jolene Purdy and Aisha Hinds.