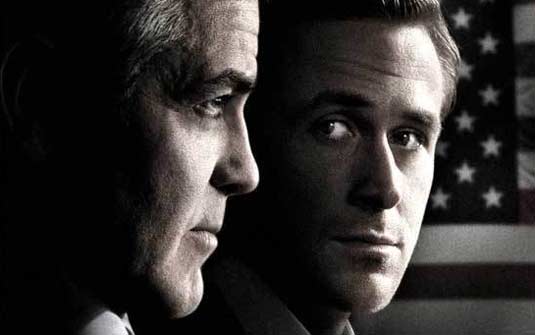 The Ides of March is coming, and I'm sure we're all happy because of that. After all, it's always nice to watch a political drama (we hope a good one), especially when you know that George Clooney is in it, and by the way – behind the camera as well. Am I right or…right?
We all know this movie will hit the theaters on October 7th, which is less than a month, so it's quite logical that we have 4 new clips for the whole thing.
The official synopsis part is not so interesting. It goes like this: "During the frantic last days before a heavily contested Ohio presidential primary, an up-and-coming campaign press secretary (Ryan Gosling) finds himself involved in a political scandal that threatens to upend his candidate's shot at the presidency."
But, if you're in the mood for some political talk, which means – shitty dialogues with no sense, a lot of tension, a little bit of irony, or even better – a little bit of Ryan Gosling – then I'm sure you came to the right place.
Clooney, Gosling, Philip Seymour Hoffman, Paul Giamatti, Marisa Tomei, Evan Rachel Wood and Jeffrey Wright are all in The Ides of March, and that's enough for us to even talk about the whole thing.
What do you think about this?
[youtube]http://www.youtube.com/watch?v=CKwuDSJMU-c[/youtube]
The Ides of March Clip #1
[youtube]http://www.youtube.com/watch?v=qnOCW8NwFfg[/youtube]
The Ides of March Clip #2
[youtube]http://www.youtube.com/watch?v=wBsX9lH36D8[/youtube]
The Ides of March Clip #3
[youtube]http://www.youtube.com/watch?v=Mk_jud96Hik[/youtube]
The Ides of March Clip #4