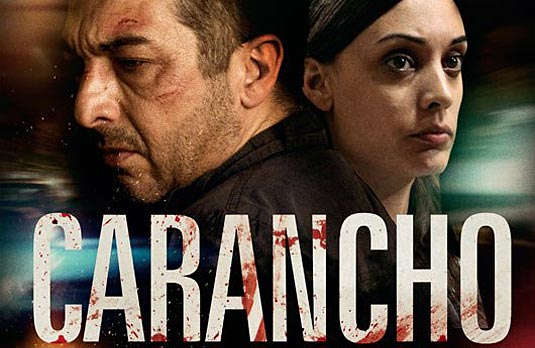 Strand Releasing
premiered the official US trailer for the upcoming release of their Argentinian romantic thriller
Carancho
, debuted at
Cannes 2010
. Carancho is Argentina's entry to the Oscars this year and it might have a chance for a nomination. This new poster comes courtesy of
Cinematical
. As a matter of fact is Argentina's official selection for the 83rd Academy Award for Best Foreign Language Film, was the Official Selection at the
Cannes Film Festival 2010
and was awarded Best Director –
Pablo Trapero
& Best Actress –
Martina Gusman
at Fantastic Fest 2010.
Synopsis
: Over 8,000 people die in traffic accidents every year. Behind each of these tragedies is a flourishing industry founded on insurance payouts and legal loopholes.
Sosa
(
Ricardo Darín
,
The Secret in Their Eyes
) is attorney who tours the public hospitals and the police stations in search of potential clients. Lujan (
Martina Gusman, Lion's Den
) is a young, idealistic country doctor, new to the city. After Lujan and Sosa's paths repeatedly cross, the two form an unlikely romance.
Carancho
will be in theaters on February 11, 2011. Here's an additional trailer that first showed up in May 2010.
Carancho Poster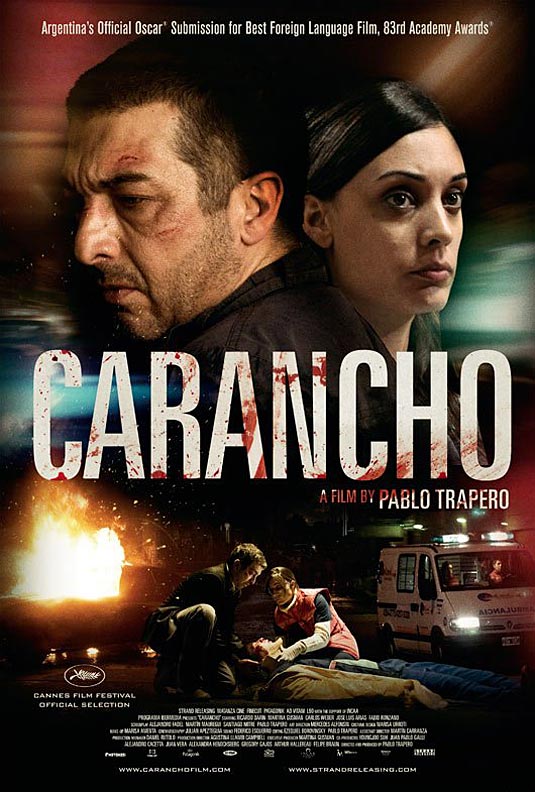 Carancho Poster