Movie Posters
New Character Banner For BEAUTIFUL CREATURES: Alice Englert As Lena Duchannes!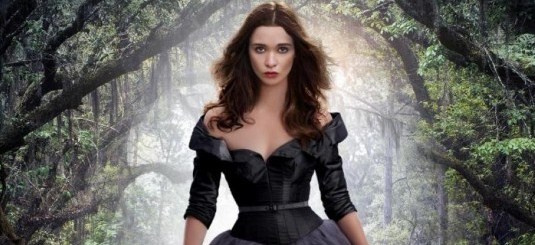 True love is a force to be reckoned with… Here's a completely new character banner for the upcoming Beautiful Creatures movie which opens this February. As you already see, it's time for more Alice Englert who plays the female lead – a mysterious girl named Lena Duchannes who will have to deal with some dark family secrets… The movie comes from writer/director Richard LaGravenese, and beside cute Englert it also stars Alden Ehrenreich, Jeremy Irons, Emma Thompson, Viola Davis, Emmy Rossum, Thomas Mann and Zoey Deutch.
I'm sure you already know everything about this supernatural love story, but I will still remind you that it centers on Englert's character Lena and Ehrenreich's character Ethan (described as a young man longing to escape his small town) who will have to uncover dark secrets about their respective families, their history and their town. Beautiful Creatures is set to open on February 14th, 2013. Stay tuned for more updates on this one!