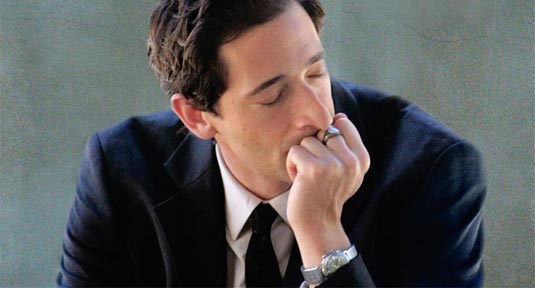 I'm sure you already know all about the upcoming Detachment drama but it's always the right time to share another trailer for Tony Kaye directed movie.
Ok then, take another look at Adrien Brody as substitute teacher Henry Barthes and enjoy!
In case you've missed our previous reports I will remind you that Detachment is a chronicle of three weeks in the lives of several high school teachers, administrators and students.
But with a little catch – we're going to see this situation through the eyes of a substitute teacher Henry Barthes who roams from school to school, imparting modes of knowledge, but never staying long enough to form any semblance of sentient attachment.
I'm sure this trailer is good enough to show you that teaching is never an easy job!
The rest of the cast includes Marcia Gay Harden, Christina Hendricks, William Peterson, Bryan Cranston, Tim Blake Nelson, Lucy Liu, Blythe Danner, James Caan and Betty Kaye and Detachment opens in limited theaters on March 16th, 2012.
Let us know what you think, and stay tuned!