Movie Trailers
Second GAME CHANGE Teaser Trailer Starring Ed Harris, Woody Harrelson and Julianne Moore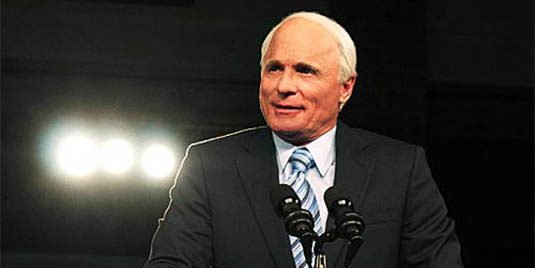 It's not like you're going to see something huge from this short second teaser trailer for the upcoming HBO's Game Change movie but at least we have quite good look at Ed Harris as John McCain and Woody Harrelson as his advisor Steve Schmidt.
And yes, let's not forget to mention another short look at great Julianne Moore as Sarah Palin!
So, you already know what this movie is about. Set in 2008 when the presidential election became blockbuster entertainment, in Game Change we'll have a chance to look at the real story behind the headlines.
The movie centers on the shocking fall of the House of Clinton – and the improbable resurrection of Hillary as Obama's partner and America's face to the world. The mercurial performance of John McCain and the mesmerizing emergence of Sarah Palin.
Written by Danny Strong and directed by Jay Roach movie also stars Ron Livingston, Sarah Paulson, Peter MacNicol, Justin Gaston, Larry Sullivan, Jamey Sheridan and Melissa Farman.
Game Change will premiere this March.
[youtube width="535″ height="370″]http://www.youtube.com/watch?v=gRbOcM1Cb3Q[/youtube]