Movie Posters
New International Posters For AFTER EARTH Have Arrived!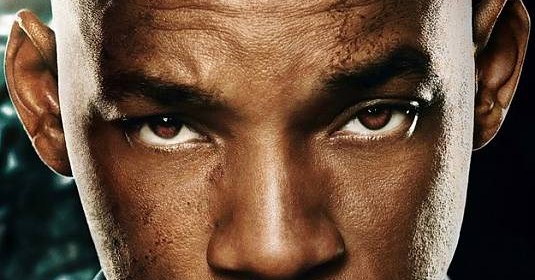 Let's take another look at Will and Jaden Smith, who are (obviously) more than ready to take us to that Nova Prime planet, or back to Earth, or something like that. As you already know, we're talking about their upcoming After Earth movie which opens this June, and revolves around father and son who, after a crash landing, explore a planet that was evacuated by humans due to catastrophic events. Written by Gary Whitta and M. Night Shyamalan, and directed by Shyamalan, the movie follows a crash landing that leaves teenager Kitai Raige and his father Cypher stranded on Earth, 1,000 years after cataclysmic events forced humanity's escape…
With Cypher critically injured, Kitai must embark on a perilous journey to signal for help, facing uncharted terrain, evolved animal species that now rule the planet, and an unstoppable alien creature that escaped during the crash. Father and son must learn to work together and trust one another if they want any chance of returning home.
Beside Jaden Smith who plays young Kitai, and Will Smith who stars as his father Cypher, the rest of the After Earth cast also includes Isabelle Fuhrman, Kristofer Hivju and Zoe Kravitz, and the movie is set to open on June 7th, 2013. Click on the posters (thanks to Cine1) to take a better look, in case you've missed the first and second trailer make sure you check them out, & as usual – stay tuned for more sci-fi updates! [REMOVED BY STUDIO REQUEST]