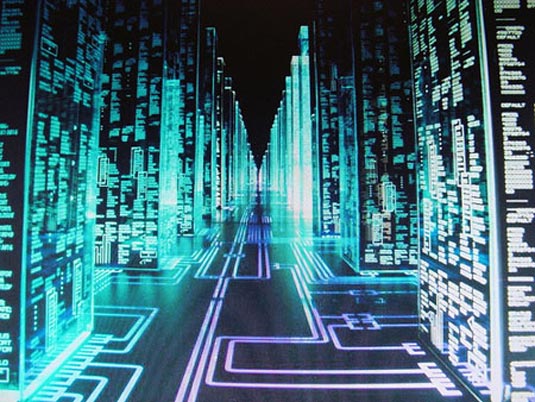 After more than 20 years of developing hell, William Gibson's Neuromancer is finally moving forward, inch by inch. Having switched Joseph Kahn for Vincenzo Natali in the director's chair, there was rumor that the film will have Hayden Christensen playing the cynical but gifted hacker and the main character of the book, Case, but later there was yet another rumor that the role of Case was offered to Mark Wahlberg, while the part of ex-military Armitage was offered to Liam Neeson. Still no definite confirmations, though… Dammit! Indie studio, Seven Arts Pictures, has planned the film for 2009, originally, but as you can see, the release date is still in the TBA area. The only thing revealed so far is the image below – courtesy of Coming Soon, so have a look:
Plot summary:
Neuromancer is the story of a washed-up computer hacker hired by a mysterious employer to work on the ultimate hack. Seven Arts sees Neuromancer as part of a potential multi film series as many of William Gibson's sci-fi masterpieces have yet to be adapted to the big screen.
So much rumors, nothing definite, release date TBA… for an adaptation of the book that is considered the 'mother of cyberpunk', this is a bit of a shame. Hopefully, with this image the chain of (non)events will be broken and news will start popping up slowly. Stay tuned for more!