Movie News
New Poster For THE HOBBIT: AN UNEXPECTED JOURNEY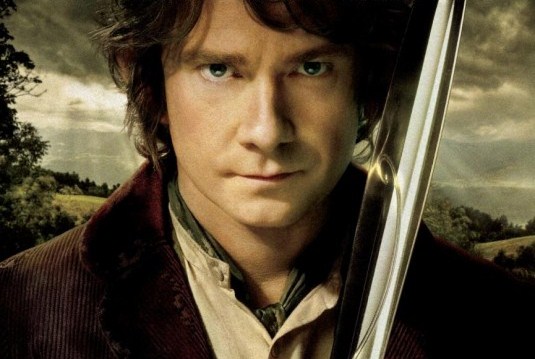 Famous birthdays for the 22nd of September, let's see… perfect time for us to sing a happy birthday song to our favourite hobbits Bilbo and Frodo Baggins! Or, we could easily skip that part and share this completely new poster for the upcoming Peter Jackson's The Hobbit: An Unexpected Journey movie. As you already see, Bilbo never looked better. Or should I say – Martin Freeman?
So, are you guys excited about another hobbit movie? Sure you are, especially now when you know that Bilbo is more than ready to join a company of thirteen dwarves led by legendary Thorin Oakenshield and finally fight that Smaug dragon!
Director Jackson will take us on wild journey, through treacherous lands where we will all meet Goblins and Orcs, deadly Wargs and Giant Spiders, Shapeshifters and Sorcerers.
Somewhere along the way (read – the goblin tunnels) Bilbo will meet Gollum, the creature that will change his life forever, because he'll soon discover depths of guile and courage, and gain possession of Gollum's "precious" ring that holds unexpected and useful qualities…
Beside Freeman, the rest of the leading cast also includes Ian McKellen, Elijah Wood, Cate Blanchett, Orlando Bloom, Ian Holm, Christopher Lee, Hugo Weaving and Andy Serkis.
The Hobbit: An Unexpected Journey is set to open on December 14th, 2012.