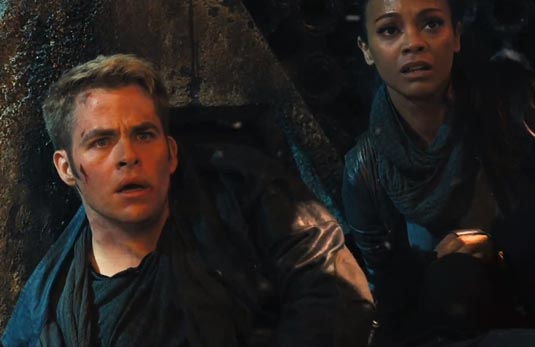 Through the shitstorm of "ZOMG! J.J. ABRAMS IS DIRECTING STAR WARS!!", comes this quick featurette, just to remind you
J.J. Abrams
still has
Star Trek Into Darkness
to finish, before he even lifts a finger in the galaxy far, far away. Offering interviews from Abrams,
Zachary Quinto
,
Chris Pine
,
Zoe Saldana
and maybe a speck of new footage, this featurette explores the monumental scale of Star Trek Into Darkness – something they mention the IMAX 3D will greatly benefit. Have a look: Star Trek Into Darkness also stars
Benedict Cumberbatch
,
Simon Pegg
,
Karl Urban
,
Anton Yelchin
,
John Cho
,
Alice Eve
and
Bruce Greenwood
, and opens on May 15th, 2013 in 3D, and IMAX 3D.