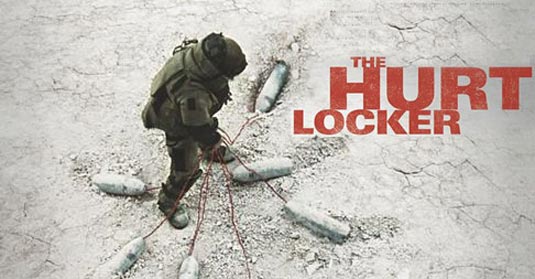 We earlier posted trailer and poster of Iraq War movie "The Hurt Locker" and today we have new poster and pictures.
The Hurt Locker was inspired by true events and recently declassified information. The film follows an elite Army Explosive Ordinance Disposal team in present-day Baghdad that fights an onslaught of bombs and snipers. Jeremy Renner plays the leader of the team, while Anthony Mackie and Brian Geraghty are members of it. Ralph Fiennes is a mercenary; Guy Pearce is another member of the team.
This war movie is based on the first-hand observations of journalist and screenwriter Mark Boal, who was embedded with a special bomb unit in Iraq. It stars Jeremy Renner, Ralph Fiennes, Guy Pearce, Anthony Mackie, Brian Geraghty and David Morse among others.
"The Hurt Locker" opens to theaters on June 26th.
The Hurt Locker Photos