Movie Trailers
New THOR: THE DARK WORLD Set Video Shows Panic In London Streets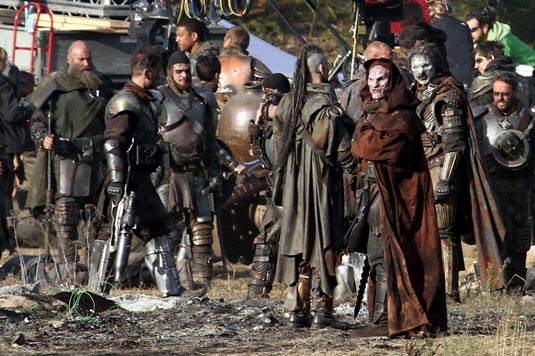 New on-the-set video for Thor: The Dark World has appeared online, thanks to Twitter persona named lokiarty.
None of the principal cast was on set for filming today, but there were plenty of extras as they were seen running through the street of London in a panic. Parts of the streets were covered in a blue tarp for visual effects purposes. Check it out after the jump!
Thor: The Dark World is being directed by Alan Taylor (Game of Thrones) and will be released on November 8th, 2013. It stars Chris Hemsworth, Tom Hiddleston, Anthony Hopkins, Natalie Portman, Rene Russo, Adewale Akinnuoye-Agbaje, Zachary Levi, Jaimie Alexander, Ray Stevenson, Kat Dennings, Christopher Eccleston and Idris Elba.