Movie News
OLD BOY Casting Call Confirmed by Director Spike Lee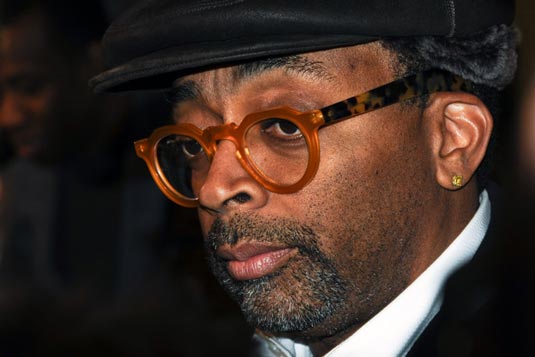 Director
Spike Lee
elaborated on the recent outcry against casting descriptions for his planned remake of the Oldboy film, titled Old Boy, to avoid the confusion. In an
interview
posted on Moviefone's website on Wednesday, Lee confirmed that the previously unverified casting call was real but 'worded poorly.' Lee said that although he did not write the casting call descriptions, he had to take the blame for them. "So we've rectified the situation … We had to take them to the woodshed," Lee explained. The Angry Asian Man
blog
posted the following casting call for Old Boy:
Wallace Sharkey
Male, 60ish, Caucasian. Joe's well-tailored, slickster boss.
Donna Hawthorne
Female, Mid 20s, Caucasian. Joe's ex-wife and mother of Mia. Once a homecoming queen, now a stripped down hardworking single mom.
Dave Berman
Mid 40s to 50s. African-American. Shlubby, but very welthy businessman. Joe hits on his much younger girlfriend.
Asian woman
Female, Early to mid 20s, Asian. A mysterious exotic beauty sitting at the bar observing Joe. MARTIAL ARTS EXPERIENCE A PLUS
Chucky
Male, Mid 40s, Caucasian. A free spirited likeable human teddy bear who sports loud vintage Hawaiian shirts. Joe's best friend.
Browning
Male. Caucasian. Small in stature. A career criminal with pockmarked skin.
Cortez
Latin male. 50s. A bullishly strong street thug/criminal.
Jake Preston
Male, Mid 30s to mid 40s, Caucasian. A clean cut tough looking former cop; the no-nonsense host of the TV show "Unsolved Crimes."
Adult Mia
Female, Early 20s, Caucasian. A musical prodigy on cello. Sensitive, intelligent, beautiful but humble. CELLO EXPERIENCE A PLUS.
Grace
Female, 50s, African American. A drug addicted nutcase in the Mobile Hospital.
Johnny
Male, Mid 40s to 50s, Caucasian. A disheveled, schizophrenic man who is on the street near the Mobile Hospital unit.
A burly man
Male, 40s, Caucasian. Muscular and serious with close-cropped hair.
The Checkpoint
Male, 40s, Open Ethnicity. A serious looking sort (probably trying to hold down two or three jobs to support his family) who is sitting at a desk in the underground parking garage.
Edwina Burke
Female, Late 50s to early 60s, Caucasian, distinguished-looking. She is from Evergreen Academy where Joe attended school. She is tough, smart, and very much a lady, but a lonely one.
Security guard
Male, 40s to 50s, Caucasian. The guard at Evergreen Academy that patrols the grounds and takes his job a bit more seriously than he needs to.
Amanda Pryce
Female, 14, Caucasian. Adrian's younger sister. She is pretty, yet shy and a bit awkward-looking.
Young Joe Doucette
Male, 17, Caucasian. A young Josh Brolin. Actors
Josh Brolin
(Milk, Men in Black 3),
Sharlto Copley
(District 9, The A-Team),
Samuel L. Jackson
(Star Wars prequel trilogy, Pulp Fiction, The Avengers) and actress
Elizabeth Olsen
(Silent House, Martha Marcy May Marlene) have been attached to this planned remake of
Chan-wook Park
's live-action film
Oldboy
, which is itself an adaptation of Garon Tsuchiya and Nobuaki Minegishi's manga. According to the posted casting call, the film has a screenplay by Jo-Yun, Chun-hyung Lim, and Park, and it will start shooting in New Orleans on October 1st.