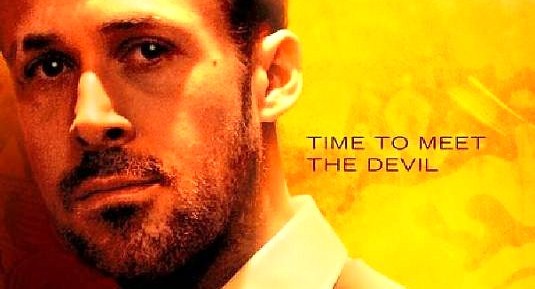 Four new Only God Forgives clips have arrived and as usual – we're here to spoil the fun & share them with you! Hope you're ready for more violence and brutality 'cause that's exactly what we have for you in the rest of this report. Click continue and enjoy, it's time for you to (finally) meet the devil! [jwplayer mediaid="151943″] We already shared trailers, images, posters and first three clips for Nicolas Winding Refn's upcoming crime-thriller, but trust me – these new videos are definitely worth your full attention. Why? Well, first of all – I'm impressed with Kristin Scott Thomas, 'cause (let's face it) she's a real badass bitch in this movie. Or, if you prefer: a merciless and terrifying mafia godmother. [jwplayer mediaid="151945″] Then we also have great Vithaya Pansringarm as the Angel of Vengeance, an ex-cop who still wields underground influence, commanding respect and fear from the authorities and criminals alike. [jwplayer mediaid="151946″] Or, as Pansringarm explained:
My character, Chang, is a man of deep dimensions and secrecy. People talk a lot about the violence in Nicolas' films, but his representation of violence has something of a spiritual or philosophical quality to it. It's strong and intense, sure, but it also connects with you at a deeper level.
And, let's not forget our hero, Ryan Gosling aka Julian. In case you forgot – he runs a Thai boxing club as a front organization for his family's drug smuggling operation. So he's not exactly a sweet innocent boy. Still, we forgive him. After all, the above mentioned (god)mother forces him to find and kill the individual responsible for his brother's recent death. [jwplayer mediaid="151944″] I'm sure you know, but let me once again remind you that Only God Forgives premieres this Wednesday in Cannes, and arrives in theaters on July 19th, 2013. Let us know what you think about these clips & stay tuned for more!