Movie News
Ophelia Lovibond Joins GUARDIANS OF THE GALAXY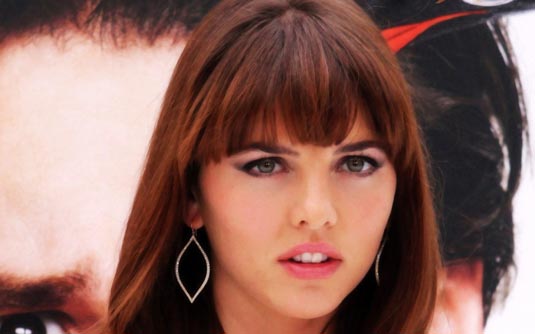 According to THR, Marvel's upcoming Guardians of the Galaxy movie recently added English actress Ophelia Lovibond to its slowly-growing cast.
Although her supporting role is unknown, her character in the James Gunn-directed adaptation will "play an aide to a being called The Collector, who gathers artifacts and beings in the hopes of saving them from a foretold galactic annihilation."
The Collector, aka Taneleer Tivan, is known as one of the Elders of the Universe and, in the Marvel Comics, didn't have ties to the Guardians of the Galaxy, but interacted with The Avengers and supervillain Thanos, whose inclusion in Guardians has been all but confirmed, when the Mad Titan posed a threat to the Elders.
Anyhoo, the relatively unknown actress joins Chris Pratt, Dave Bautista, Zoe Saldana and Michael Rooker.
Synopsis:
Marvel Studios presents Guardians of the Galaxy — A big space epic featuring an unlikely cast of Marvel characters, including Star-Lord, Gamora, Drax the Destroyer, Groot and Rocket Raccoon, who must team up in order to defeat a cosmic force of epic proportions. Starring Chris Pratt, Dave Bautista and Zoe Saldana and directed by James Gunn from a screenplay by James Gunn, Guardians of the Galaxy is based on the Marvel comic book series Guardians of the Galaxy, first published in 1969 and relaunched in 2008. Walt Disney Studios Motion Pictures will distribute Guardians of the Galaxy on August 1, 2014.