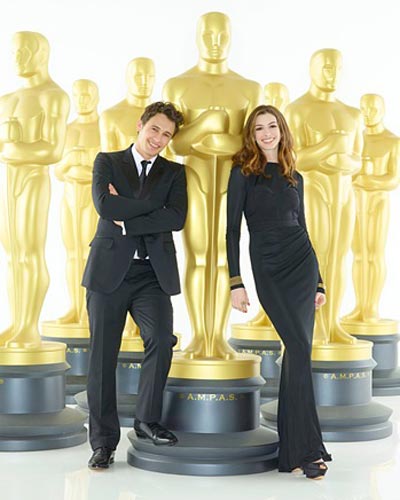 Oscar night is coming and we already know that Anne Hathaway and James Franco will host the ceremony on February 27, 2011.
But I'm sure you're all interested to see the complete list of Oscars Academy Awards 2011 presenters. That's why we're here today, and according to the latest update from telecast producers Bruce Cohen and Don Mischer, this is going to be quite interesting night…
So, let's start with some well-known ladies! Halle Berry, who, back in 2001 won the Best Actress Oscar for her role in Monster's Ball will be among the presenters, together with Oprah Winfrey who was nominated for an Oscar for her supporting role in The Color Purple as well as Marisa Tomei who won an Oscar in 1992 for her supporting role in My Cousin Vinny.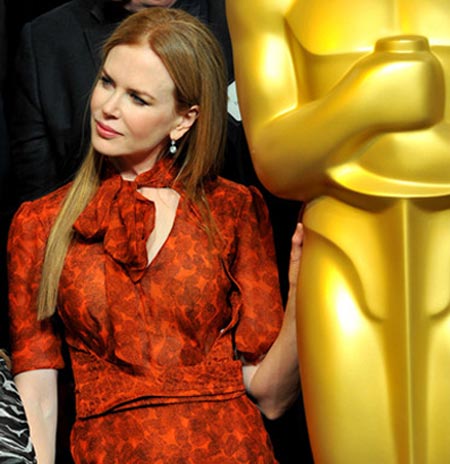 Then we have legendary Annette Bening, who recently received her fourth Oscar nomination, for her leading role in The Kids Are All Right.
I'm sure you also remember that last year, Jeff Bridges and Sandra Bullock took home the Best Actor and Best Actress Oscars for their leading roles in Crazy Heart and The Blind Side. So count them in, too!
Then we'll have a chance to see two-time Academy Award-nominated (Chaplin, Tropic Thunder) actor Robert Downey Jr. together with two-time Academy Award-winning (Philadelphia, Forrest Gump) Tom Hanks, then Hugh Jackman who served as host of the 81st Academy Awards telecast in 2009, and Jude Law.
James Franco seeks hosting pointers from Judd Apatow (Pineapple Express) who recently hosted Producers Guild Awards. Thanks to Funny or Die
We've also learned that Academy Award-winning actress Nicole Kidman will be a presenter as well. Kidman is nominated this year for her lead performance in Rabbit Hole and she took home the Best Actress Oscar in 2002 for her portrayal of Virginia Woolf in The Hours.
You can check out the full list of the Oscar 2011 nominees HERE
At the end, let us remind you that Academy Awards for outstanding film achievements of 2010 will be presented on Sunday, February 27, 2011, at the Kodak Theatre at Hollywood & Highland Center.
[youtube]http://www.youtube.com/watch?v=ms0CL7F9vzM&NR=1[/youtube]