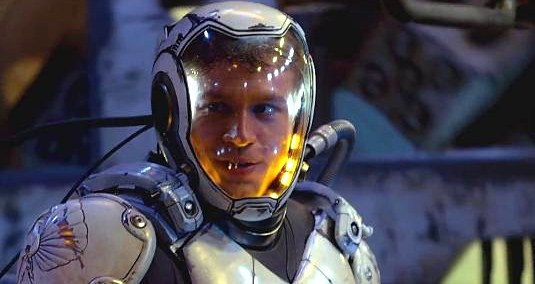 If you want action this big, you can't have a screen this small, remember? Well, that's true, but Guillermo del Toro's upcoming Pacific Rim is set to hit theaters this July, so until then you'll just have to watch our small-screen clips from the whole thing. Head inside to find the latest promo, and get a little bit of sci-fi action.
Written by del Toro and Travis Beacham, the movie revolves around two unlikely heroes – a former pilot and an untested trainee who are teamed to pilot a legendary but seemingly obsolete Jaeger from the early trials of the mechanical titans. Together, they must stand as the human race's last hope against the mounting apocalypse.
But what definitely sounds interesting is that del Toro already gave us his promise that "the monsters are more powerful than I've ever designed."
He also revealed:
We use cars and buildings as you would use walls in a bar fight or glasses and tables in a bar fight. Normally in a movie of this size, you'll get one spaceship, one or two aliens, but the challenge with this movie was to create all those robots, all the technical stuff we needed for them, all these kaijus, the depths of the ocean. The complexity of the movie was huge.
Starring Charlie Hunnam, Idris Elba, Rinko Kikuchi, Charlie Day, Ron Perlman, Robert Kazinsky, Max Martini, Clifton Collins Jr., Burn Gorman, and Larry Joe Campbell, Pacific Rim is set to open on July 12th, 2013.