Movie News
Pacino, Walken, Arkin are STAND UP GUYS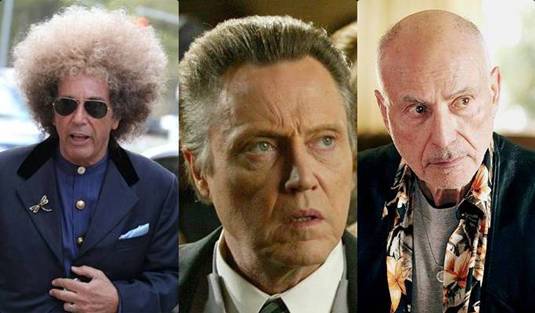 If I'm not mistaken, this will be the first time Pacino and his contemporary Walken appear on screen together at any point of their long careers, despite both having roles in Gigli. Yes, it's never too late – in Hollywood, old is sometimes new.
The casting of three Hollywood legends in the news today, which is that Al Pacino, Christopher Walken and Alan Arkin are all set to star in the crime comedy Stand Up Guys.
Oscar-winner Fisher Stevens (The Cove) will direct the movie formally titled Old Timers from a playwright Noah Haidle's spec script. Trio of thesps are also Oscar-winners: Pacino won for Scent of a Woman, Walken for Vietnam war classic The Deer Hunter, and Arkin for Little Miss Sunshine.
The story is about two aging criminals who find themselves in trouble when one of whom has been hired to kill his friend. Knowing their fate, they decide that they will have a huge final night together in which they hit up a brothel, steal some cars and evade police, but also face the choices they made in their lives.
Stand Up Guys is scheduled to start production this April in Los Angeles.
Al Pacino and Alan Arkin have appeared in Glengarry Glen Ross, while Arkin and Walken both appeared in America's Sweethearts.
Arkin is currently filming The Incredible Burt Wonderstone, and will next be seen in Thin Ice and Ben Affleck's Argo.
Pacino is working on David Mamet's untitled Phil Spector biopic, and is set for King Lear and Gotti: In the Shadow of My Father.
Walken is shooting Seven Psychopaths, and was recently cast in Errol Morris' Freezing People is Easy.
I'm all for seeing this 'geriatric' actioner. How about you?