Movie News
Paramount Preview 2008: Revolutionary Road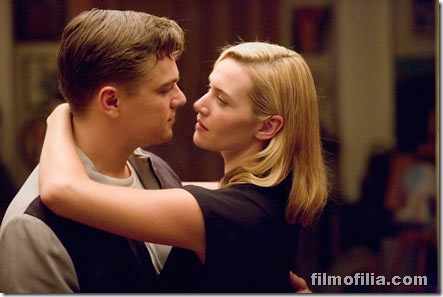 Paramount Pictures has sent over the official synopsis plus the first still for their upcoming drama Revolutionary Road starring Leonardo DiCaprio and Kate Winslet.
2008 Preview: Revolutionary Road
Based on the celebrated novel by Richard Yates, director Sam Mendes' Revolutionary Roadis the story of a young couple (Oscar(R) nominees Leonardo DiCaprio and Kate Winslet) trying to find fulfillment in an age of conformity. Trapped in a world of encoded convention, they dream without faith, as lies and self-deceptions build to explosive consequences.
Is it just me, or did Winslet lose weight?
Revolutionary Road opens to theaters on December 19th, 2008.