Movie Trailers
PARANOIA Reveals First Trailer With Liam Hemsworth, Gary Oldman & Harrison Ford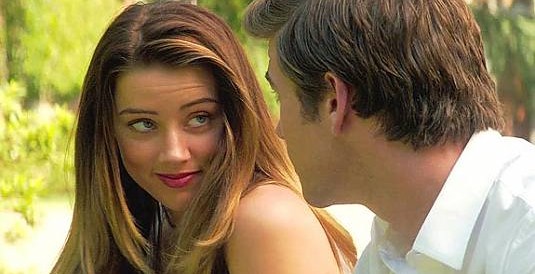 Described as the high stakes thriller, Robert Luketic's latest pic Paranoia is set to hit theaters in two months. So, quite logically, the first official trailer has arrived to remind us that some seriously good cast is on board for the whole thing. Doesn't look bad at all, and I'm sure that Liam Hemsworth fans will enjoy in this 2-minute video, check him out! [jwplayer mediaid="157516″] Written by Jason Hall and Barry L. Levy, the movie revolves around Hemsworth's character – a young superstar named Adam Cassidy caught in a game of espionage between two most powerful tech billionaires in the world, played by Gary Oldman and Harrison Ford. Oldman and Ford are bitter rivals with a complicated past who will stop at nothing to destroy each other, and the rest of the story goes like this:
Adam, seduced by unlimited wealth and power falls between them, and becomes trapped in the middle of the twists and turns of their life-and-death game of corporate espionage. By the time he realizes his life is in danger, he is in far too deep and knows far too much for them to let him walk away.
Beside the above mentioned trio, the rest of Paranoia cast includes Amber Heard, Lucas Till, Embeth Davidtz, Julian McMahon, Josh Holloway and Richard Dreyfuss, and the movie is set to hit theaters on August 16th, 2013. So, any thoughts about the trailer?