Movie News
Patrick Wilson and Rose Byrne Join Insidious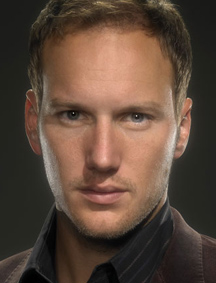 Well-known actor
Patrick Wilson
will star alongside
Rose Byrne
in the upcoming
James Wan
's project titled
Insidious
. Ok, we know it's not a big surprise that this, Emmy and Golden Globe-nominated actor is involved in this report, but we must say that it will be interesting to see him in a movie already described as
Wan's latest fright flick
, right? So, at this moment we know that
Rose Byrne
(best known from titles like
28 Weeks Later
and
The Dead Girl
),
Barbara Hershey
(will next be seen in Darren Aronofsky's
Black Swan
) and above mentioned Wilson will all play in this new movie. It follows "a young family that makes the terrifying discovery that the body of their comatose boy has become a magnet for malevolent entities while his consciousness lies trapped in the dark and insidious realm known as The Further". This may sound familiar to you, since back in January we heard the first information about this project, and back then it was titled
The Astra
and
The Further
. And there's quite serious team behind Insidious, indeed. We already have an information that it's going to be produced by the folks behind last year's well-known horror
Paranormal Activity
. Yes, you read that corectly, we are talking about
Jason Blum, Oren Peliand
and
Steven Schneider
. On the other hand, director James Wan (
Saw, Dead Silence, Death Sentence
) reunites with
Saw
co-writer
Leigh Whannell
on the film, and looks like he's very satisfied with his work, since he already said: "Leigh wrote a fantastic script that took a haunted house movie with all the usual conventions and twisted it on its head". Well, we must say that we're looking forward to see what he's done! That's why we'll keep an eye on this project, and with every new information about
Insidious
we'll be back to share it with you guys. So, remember to stay tuned!
Rose Byrne