Movie News
Paul Giamatti Joins Carlei's ROMEO AND JULIET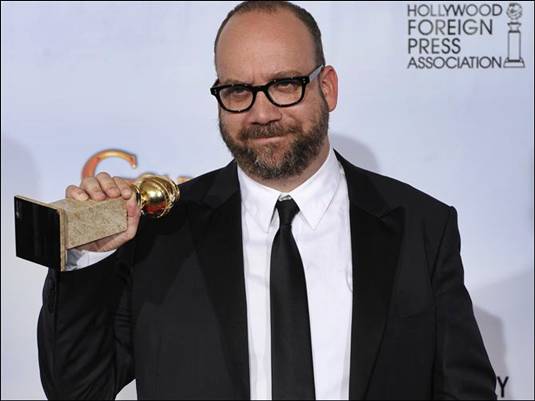 An acclaimed character actor,
Paul Giamatti
has joined the cast of
Carlo Carlei
's upcoming
Romeo and Juliet
period adaptation about the two most famous star-crossed lovers. The Ides of March star will be playing Friar Lawrence in the film, which has been penned by Downton Abbey and Gosford Park scribe
Julian Fellowes
, so it will probably feature British accents. In arguably Shakespeare's most famous play, Romeo & Juliet, the Friar is a major character and like the Nurse he is a neutral character who do seem to realise what is going on, but don't have the power to effect change and their suggestions end up leading to further troubles. The Nurse ends up estranging Juliet and we all know how Father Lawrence's grand plan turned out. The film will shoot next month in the northern Italian city, Mantau where Romeo is banished in the play and at Rome's Cinecitta Studios where a lavish and detailed set is being built reconstructing the Capulet family crypt where the protagonists both died at the end of the play.
Hailee Steinfeld
replaced Lily Collins, who had previously been reported as Juliet, while Douglas Booth is her Romeo. Carlei confirmed last summer that 'all nudity and lovemaking have been exercised from [Fellowes's] script' after the then-14-year-old Steinfeld was cast. Gossip Girl star
Ed Westwick
and The Road's
Kodi Smit-McPhee
play the two lovers' cousins, Tybalt and Benvolio. Giamatti  will next be seen in the movie-musical Rock of Ages playing the manager of a rock band.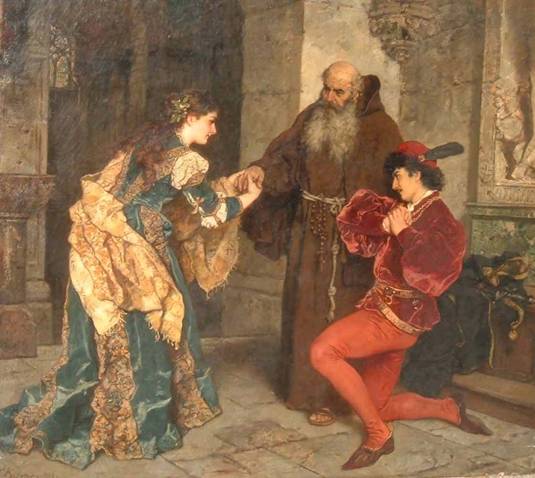 Romeo and Juliet before Father Lawrence – Karl Ludwig Friedrich Becker