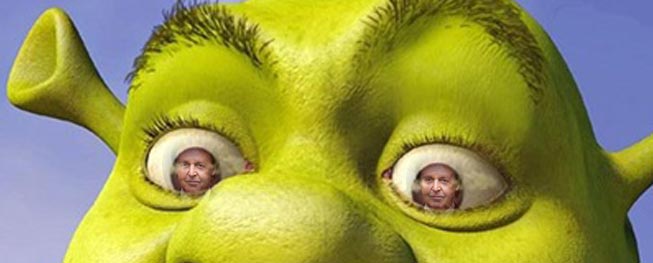 According to thesun.co.uk, Sir Paul McCartney is in talks to write the soundtrack for "Shrek 4" and may also have a small speaking role in the movie.
The former Beatle will join Mike Myers, Cameron Diaz and Antonio Banderas in the fourth movie in the Dreamworks saga, which is due for a 2010 release.
A source said:
"Paul has been discussing the possibility of providing the soundtrack to the next 'Shrek' film. His hit "Live and Let Die" was sung in the last movie at Shrek's father-in-law's funeral and was one of the funniest moments.
"If he says yes, Paul will compose a batch of original songs for the film and he could even voice a character."
Paul said:
"I'm a huge fan of 'Shrek' as my little girl, who is three, loves it. I can do a really good impression of him – I put on my best Scottish accent!"
McCartney's previous film work includes the Beatles films A Hard Day's Night, Help! and Magical Mystery Tour. [source: MarketSaw]