Movie News
Peter Stormare in Negotiations to Join Arnold Schwarzenegger in THE LAST STAND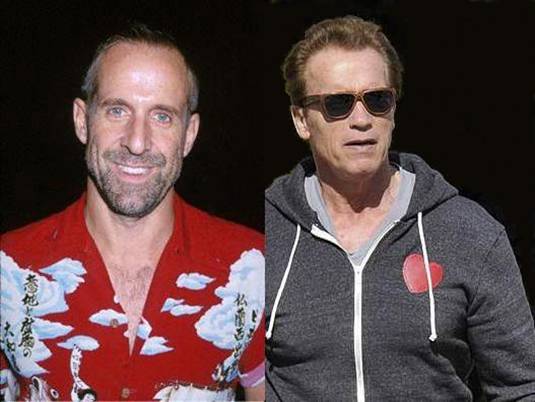 Was there every any doubt Arnold Schwarzenegger would be back in movies that is? The Expendables 2 and The Last Stand are hard evidence that Governor has enough of being a Politican.
Therefore, he confirmed to return in Expendables 2 and very soon afterward comes word that Swedish thesp Peter Stormare is in final talks to star opposite Schwarzenegger in the western The Last Stand.
Stormare has been offered a role of the principal villain's right-hand man called Burrell, who leads eight others into battle against the Sheriff and the other members of the police department. Of course,  vet Arnold has signed up to play a small town Sheriff tasked with capturing an escaped cartel leader, the role that was originally set up for Liam Neeson to star in.
South Korean director Kim Jee-Woon will make his English language debut on the project based on a spec script by Andrew Knauer and subsequently rewritten by Jeffrey Nachmanoff, and more recently updated by George Nolfi (The Adjustment Bureau).
The pictures worldwide distribution rights were acquired by Lionsgate, due to be released on January 18th, 2013.
As reported earlier, a Lionsgate exec told Deadline:
It's a property which a zillion directors fell in love with: the good, the bad, the weird. It's an old-fashioned western specifically designed for a 63-year-old broken-down guy with a moral decision – whether Arnold decides to stand up for his town. We always needed an iconic figure for it.
Stormare, best known for his roles as John Abruzzi in Prison Break TV series and as Gaear Grimsrud, one of the two kidnappers in Fargo, next stars opposite Mel Gibson in How I Spent My Summer Vacation, and will soon be seen in Paramount's Hansel and Gretel: Witch Hunters alongside Jeremy Renner and Gemma Arterton.
Watch and listen the theatrical death of John Abruzzi:
[youtube]http://www.youtube.com/watch?v=v4EJJHCvrX8[/youtube]
John Abruzzi's Death
Source: Variety