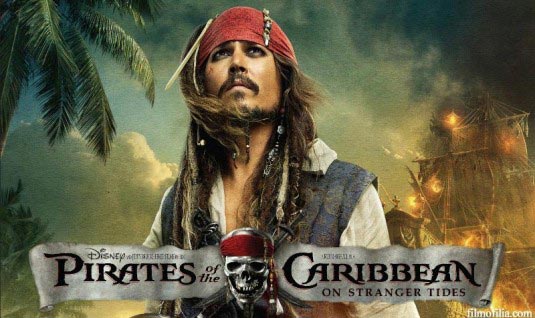 Just in case you're planning to visit Cannes this May, we recommend you to check out Pirates of the Caribbean: On Stranger Tides, the fourth installment in the Disney franchise that will play at the fest May 14 (if you don't check it out on May 7 at Disneyland which is film's world premiere).
Yeah, you read that correctly, and, although nothing is official at the moment, the French daily Le Figaro is reporting that's actually going to happen.
Pirates of the Caribbean: On Stranger Tides will be the first in the franchise to screen at the Cannes Film Festival, but, of course, this is not such a surprise, because the festival has a tradition of presenting studio tentpole fare out of competition.
We all remember 2008's Indiana Jones and the Kingdom of the Crystal Skull, then 2006's X-Men: The Last Stand, as well as 2005's Star Wars: Episode III – Revenge of the Sith.
Those movies world premiered at Cannes, while Pirates of the Caribbean: On Stranger Tides will have its international premiere at the festival.
The upcoming Rob Marshall's movie with Johnny Depp and Penelope Cruz in the leading roles will join Woody Allen's previously announced opener Midnight in Paris.
Cannes Film Festival runs May 11-22, and as usual – we'll keep you updated!
[youtube]http://www.youtube.com/watch?v=czS6dS82DGU[/youtube]
Pirates Of The Caribbean: On Stranger Tides Trailer