Movie News
Quentin Tarantino's Next Is 'Django Unchained' Starring Christoph Waltz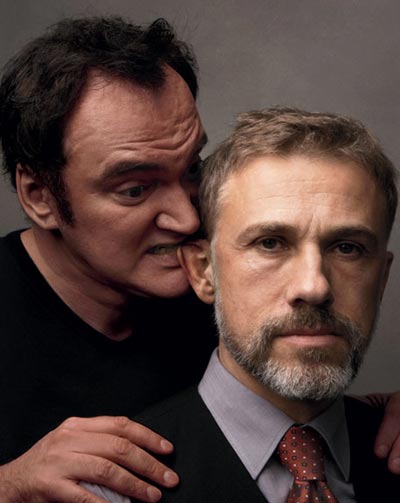 All Quentin Tarantino's fans out there are going to love this one, for sure! Here's the thing – director's next project is going to be Django Unchained.
Just as you read it, this is the same project Italian actor Franco Nero was talking about a few months ago, when he revealed that he was teaming with Tarantino for a 'spaghetti western' that would have quite interesting cast on board: Christoph Waltz, Treat Williams and Keith Carradine.
Of course, nothing strange here, as we heard from Deadline, Tarantino has a "top-shelf" cast in mind for Django Unchained. Christoph Waltz is definitely an awesome choice, especially after his Inglourious Basterds role of Colonel Hans Landa.
On the other hand, Franco Nero is the star of 1966 spaghetti western Django directed by Sergio Corbucci – so it makes sense as well.
But, let's stop here for a minute and take a look at this little description of the Django Unchained script that comes from commenter at HollywoodElsewhere:
"Django is a freed slave, who, under the tutelage of a German bounty hunter (Christoph Waltz) becomes a bad-ass bounty hunter himself, and after assisting Waltz in taking down some bad guys for profit, is helped by Waltz in tracking down his slave wife and liberating her from an evil plantation owner.
And that doesn't even half begin to cover it! This film deals with racism as I've rarely seen it handled in a Hollywood film. While it's 100 percent pure popcorn and revenge flick, it is pure genius in the way it takes on the evil slave owning south. Think of what he did with the Nazis in Inglorious and you'll get a sense of what he's doing with slave owners and slave overseers in this one."
Interesting, indeed.
At the end, let us also mention that, according to the latest reports, the film is aiming for a late summer or early fall shoot with Tarantino's longtime buds The Weinstein Company to handle domestic distribution.
As usual, we'll keep an eye on Tarantino's upcoming project, so make sure you stay tuned!
[youtube]http://www.youtube.com/watch?v=w8Ge2hmSTbo[/youtube]
Django Trailer