Movie News
Ray Winstone Replaces Robert De Niro In "Edge of Darkness"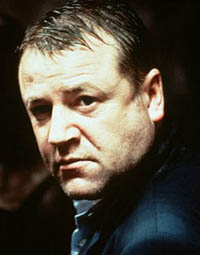 "
Edge of Darkness
" adds
Ray Winstone
to the cast as the replacement for
Robert De Niro
.
Mel Gibson, Danny Huston, Shawn Roberts
and
Bojana Novakovic
will also star in the movie. Filming began on August 18, in Massachusetts on Aug. 18. but De Niro walked out two days later citing creative differences. Winstone will play Darius Jedburgh, a CIA operativeis who cleans up evidence in a murder of a detective's (Mel Gibson) daughter. The detective wants answers as to why his daughter was killed. He uncovers not only her secret life, but a corporate cover-up and government collusion that attracts an agent tasked with cleaning up the evidence. The film's based on the 1985 BBC miniseries "Edge of Darkness."
Martin Campbell
is directing "Edge of Darkness" movie from a script by William Monahan.