Movie News
Ridley Scott to Helm a New Installment in the BLADE RUNNER Franchise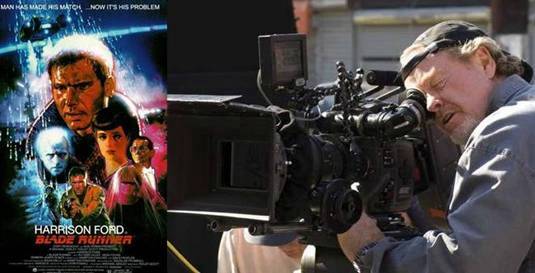 Next project after Ridley Scott finished his adaptation of Dune was a feature film version of Philip K. Dick's sci-fi novel 'Do Androids Dream of Electric Sheep?' starring Harrison Ford and featuring an unforgettable soundtrack by Vangelis. But Blade Runner flopped in theatres in 1982 and was removed shortly thereafter. Today Blade Runner is considered one of the most important science fiction films of the century. Today – literally, Scott has signed on to direct and to produce a new installment of Blade Runner.
And it seems likely to be his next motion picture after Prometheus that will be released June 8, 2012.
One thing we know for sure: Scott can't remake Blade Runner because Alcon Entertainment, who bought the rights in March to the Blade Runner film universe, doesn't have the rights to do that; they can only prequel or sequel it. Alcon struck a deal with Warner Bros with the intent of pushing forward franchise out of the material.
We also learned that Bud Yorkin, executive producer of the '82 film will also be involved.
A week later Harrison Ford spoke about another installment, telling that:
The ambition every time that I've been involved in a sequel of a film or a movie that had a number of iterations, I always felt that we were responsible for bringing something new to the characters and to the experience of the audience. If they go into it with the ambition and some very good idea of how to bring something new to it, maybe it'll be successful.
Whether Scott really intends to reach out to Harrison Ford, or whether Damon Lindelof will re-write the screenplay, we will have to wait and see.
In the meantime, a year when Blade Runner was set (2019) is now a lot more predictable.
Stay cool and watch the original Blade Runner trailer:
[youtube]http://www.youtube.com/watch?v=KPcZHjKJBnE[/youtube]
Blade Runner (1982) Theatrical Trailer
 Source: Deadline