Movie Photos
Ritchie's Sherlock Holmes First Official Photos
We posted many photos from London set of Guy Ritchie's "Sherlock Holmes." Today we've got the first official photos from the movie.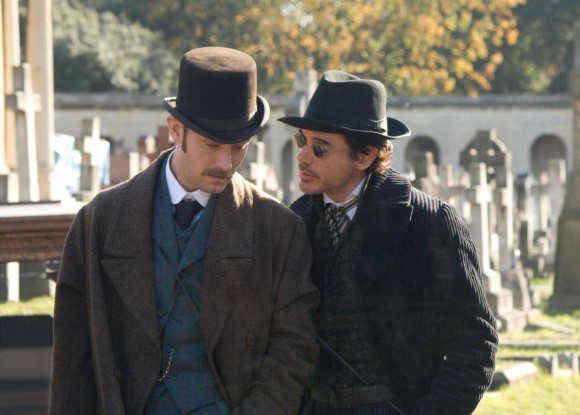 In a dynamic new portrayal of Arthur Conan Doyle's most famous characters, "Sherlock Holmes" sends Holmes and his stalwart partner Watson on their latest challenge. Revealing fighting skills as lethal as his legendary intellect, Holmes will battle as never before to bring down a new nemesis and unravel a deadly plot that could destroy the country.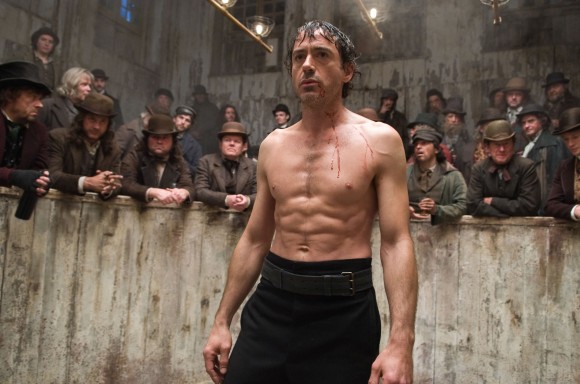 And, no, this is not the scene from "Fight Club" … but I kinda like it!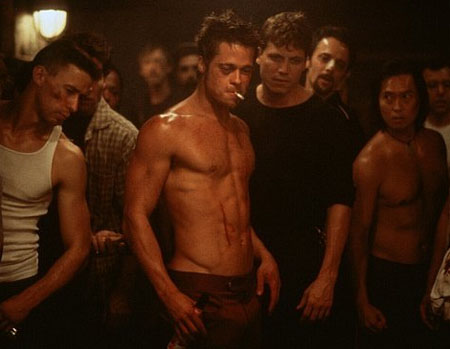 Brad Pitt as Tyler Durden in "Fight Club" Guy Ritchie's "Sherlock Holmes" stars Robert Downey Jr. as Holmes, Jude Law as Dr Watson, Kelly Reilly as his love interest Mary. The bad guys are Rachel McAdams as Irene Adler and Mark Strong as Blackwood. "Sherlock Holmes" is scheduled for release on November 20, 2009. For more photos and movie info you can visit the "Sherlock Holmes" FF Movie Page