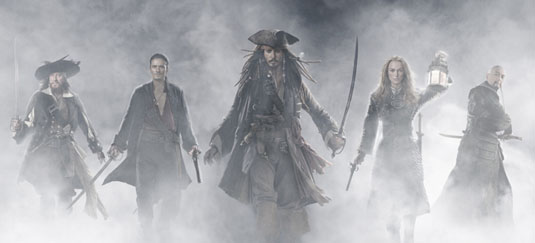 Jerry Bruckheimer
revealed earlier
that filming on the fourth instalment of "
Pirates Of The Caribbean
" will start next year, with
Johnny Depp
lined up to reprise his Captain Jack Sparrow role.
Gore Verbisnki
, who directed the "Pirates of the Caribbean" trilogy,
will not return to helm "Pirates 4,"
in order to adapt video game "
BioShock
" into a movie. So, Walt Disney Pictures and producer Jerry Bruckheimer have been looking for his replacement by meeting with a number of directors in the recent weeks. Disney has contacted director
Rob Marshall
about directing the next  movie. Rob Marshall is currently in final negotiations to take the job and get the film in front of the cameras by next year, before Depp goes off to make "
The Lone Ranger
." Marshall directed Oscar-winning musical "
Chicago
," "
Memoirs of a Geisha
," and currently is working on adaptation of Broadway musical "
Nine
," which stars Daniel Day-Lewis, Penelope Cruz, Marion Cotillard, Judi Dench, Nicole Kidman, Kate Hudson and Sophia Loren. The film will be released on November 25, 2009. And even though Marshall is not officially confirmed, the studio says that things looks good enough that it has already started to cast new "
Pirates Of The Caribbean 4
" characters.