Movie News
Robert De Niro and Forest Whitaker Set for 50 Cent's Police Drama Freelancers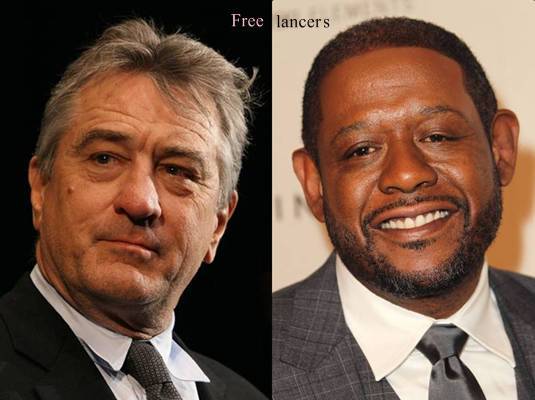 Robert DeNiro, who is still one of the utmost actors, but unfortunately just cashing another paycheque in Limitless role, has just signed up for his second 50 Cent movie named Freelancers.
Deadline reports that the superstar, once known for such a films like Taxi Driver and Raging Bull, will star in Freelancers, the first flick since Righteous Kill that will see him performing opposite G-Unit's most famous member.
Forest Whitaker (Bird, Ghost Dog) is also in talks to join the movie, which is developed by 50 Cent's production company Cheetah Vision, co-founded by Fiddy and Randall Emmett.
Up to now Cheetah Vision has mostly produced in abundant and automatic manner straight-to-video pieces of poor quality like Before I Self Destruct, Caught in the Crossfire and Gun as well as Setup, starring Bruce Willis that will be released theatrically later this year.
Written by L. Philippe Casseus, this completely generic cop drama Freelancers follows the son of a murdered cop (50 Cent) who decides to join the police. His father's former companion, Vic Sarcone (the De Niro character), should recruit 50 Cent thereby making him a part of his "rogue task force".
Jess Terrero (Soul Plane, Gun) is again directing for 50 Cent. As abovementioned De Niro and Cent previously appeared together in Righteous Kill, the buddy cop film that has received mainly negative reviews.
Such as Oscar-winning giants like Bobby D and Whitaker attached to this project remains vagueness, though both have demonstrated an affinity to have a price below its face value recently.
Shooting begins next month and will continue for four weeks in New Orleans — Louisiana currently offers the lowest tax rebate for movies. With De Niro's name on the poster this might at least get a cinema release.
Sounds interesting?
Source: Deadline