Movie News
Roland Kickinger: The New Face of Terminator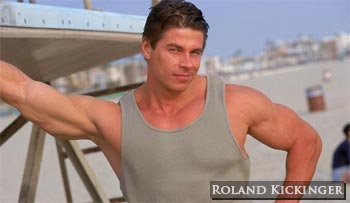 A former body builder and Mr Universe winner from Austria Roland Kickinger has been cast as the new Terminator in the upcoming film "Terminator Salvation".Canadian paper the Clinton News-Record interviewed Kickinger, who confirmed that he would play the T-800 in the new blockbuster.
Kickinger said of the role:
"It's Arnold's character in the first Terminator. That's basically my role, but 20 years before, so it establishes how the Terminator [came] about," said Kickinger, further explaining: "There's a very strong scene in the film where John Connor for the first time meets the Terminator, and he doesn't know if he's a good guy or a bad guy."
The paper says that Kickinger emigrated from Austria to the US 13 years ago and has already starred in the spoof "Baywatch" series "Son of a Beach" and also played Schwarzenegger in the TV biopic "See Arnold Run".
"Terminator Salvation" opens in cinemas on 22 May 2009.
For "Terminator Salvation (Terminator 4) " trailers, clips, photos, posters, and more movie info, go to the "Terminator Salvation" movie Page.