Movie News
Rose Byrne as Moira MacTaggert in X-Men: First Class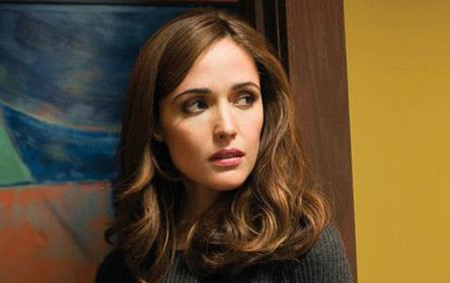 We're here again for the
X-Men: First Class
update. But this time, much prettier report, because lovely
Rose Byrne
(best known from titles like
Get Him to the Greek
, and
28 Weeks Later
) is in negotiations to play Moira MacTaggert, a scientist and love interest of Charles Xavier. How about that? Well, if you're not so familiar with this character, here's a little description: Moira MacTaggert "was one of the world's leading authorities on genetic mutation, earning her a Nobel Prize for her work. She was the longest running human associate of the X-Men and was Professor Charles Xavier's colleague, confidante, and also once his fiancée, having met and fallen in love with him while they were postgraduates at Oxford University. She ended their engagement when for reasons unknown she married her old flame, the late politician Joseph MacTaggert. … She eventually created a Mutant Research Center on Muir Island, off the coast of Scotland. Moira was forced to contain and imprison her son Kevin, later called Proteus, when he developed reality warping abilities and severe psychosis. One of Moira's goals was to understand human/mutant genetics, in order to cure her son. Moira's connection to the X-Men began long before the team formed. The silent partner in the founding of Xavier's School for Gifted Youngsters and co-creator of Cerebro, Moira assisted Xavier in helping the young Jean Grey recover after the traumatic triggering of her mutant abilities. Moira was a kind woman who took to helping humans and mutants alike. She rescued a young Rahne Sinclair (Wolfsbane) from an angry mob, and adopted the girl. She even attempted to treat Xavier's son, a mutant known as Legion who suffered from multiple personality disorder. When Cable arrived from the future, it was Moira who taught him English and introduced him to Xavier. When Magneto was reduced to infancy, he was entrusted to Moira's care on Muir Island, where she altered his genetic code in an attempt to keep him from reverting to villainy (an unethical decision that she believed was for his benefit)." Previously,
Rosamund Pike
was rumored for the role of MacTaggert, but we guess that Byrne goes quite well with this character. She will join the cast of
Matthew Vaughn
's
X-Men: First Class
that already includes:
James McAvoy
as Professor Xavier,
Michael Fassbender
as Magneto,
Nicholas Hoult
as Beast,
Jennifer Lawrence
as Mystique,
Caleb Landry Jones
as Banshee,
Lucas Till
as Havoc,
Edi Gathegi
as Darwin,
Jason Flemyng
as Azazel and Kevin Bacon as the mysterious villain.
Rose Byrne Wallpaper